Redefining How Credit Decisions Are Made & Improving The Customer Onboarding Process
Still relying on paper credit applications for your company's customer onboarding process? If yes, then it's time to switch to a modern and reliable way of collecting customer information and assessing creditworthiness. Try our online credit application tool and customized business credit reports today to get the credit management support you need. Our secure platform will streamline your process help your team work more efficiently and bring in more revenue to the business quickly.
B2B Customer Onboarding Tools & Credit Management Support
Our dedicated, friendly team works with you to develop a customized plan to streamline your customer onboarding process while managing and assessing financial risk for your business.
Customer Onboarding Credit Application Tool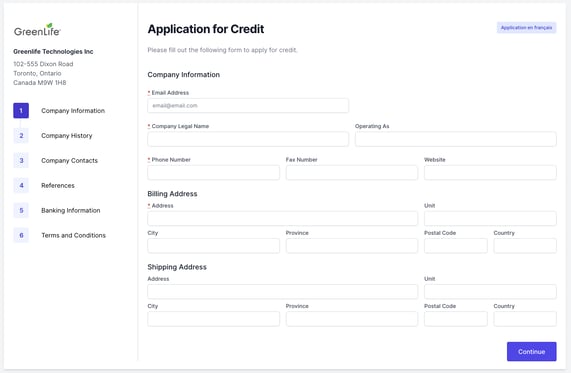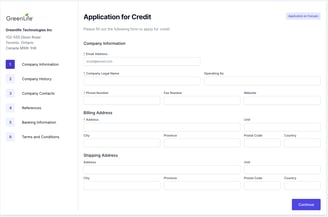 Looking to modernize your B2B customer onboarding process and eliminate non-secure paper applications? Consider using an online credit application tool that can provide more precise information from your customers and securely track their digital signatures. You can store all of the information safely in your private portal. Alternatively, you can consult with our team about using our API to send your customer information back to your system.
After your customer has submitted their credit application, you can decide whether you want to order a business credit report to assess their creditworthiness before starting a business relationship with them. You don't have to worry about printing or storing the credit reports since they will always be securely available on your online portal.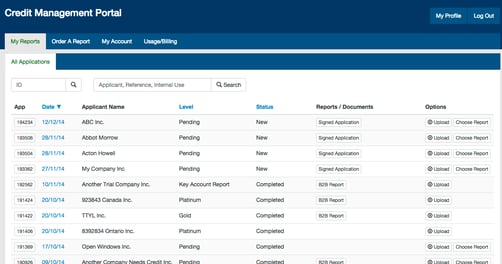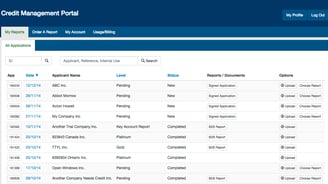 Order Business Credit Reports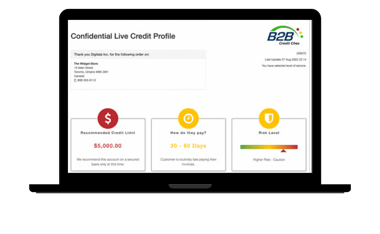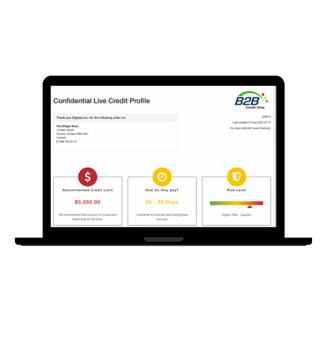 Once you've had a chance to review the credit application submitted by your customer, the system will present you with a variety of business credit reports to choose from based on your specific needs. Our reports range from basic reference checks to full credit investigations with recommended credit limits. Feel free to speak with one of our credit managers to discuss any report you've received in your system.
Experience the power of our online application tool and receive comprehensive business credit reports today.
Fill out the form and a B2B Team Member will email you to set up a FREE TRIAL account so that you can test out our service before making any commitments.