Redefining How Credit Decisions Are Made
Are traditional credit reports not making any sense these days? Do you find that the data is old, confusing and not exactly what your organization is looking for?
Get clear, relevant business credit information and stop fraudulent credit applications now.
Online Credit Management Tools & Support for Your Business
When determining if a company will pay you on time, traditional credit reports and bureaus solely depend on trade data they receive, which can be insufficient for making sound financial decisions. We take a different approach. Our team works with you to develop a customized plan that streamlines your customer onboarding process while managing and assessing financial risk for your business.
Online Credit Application Tool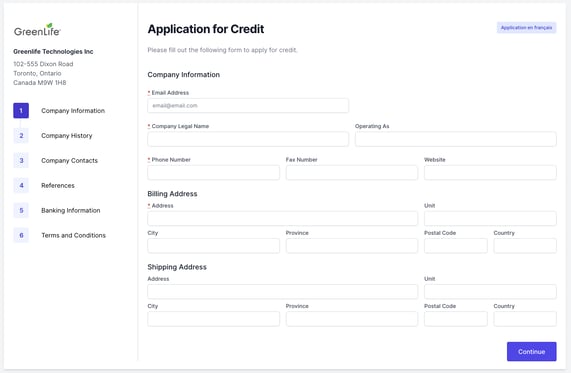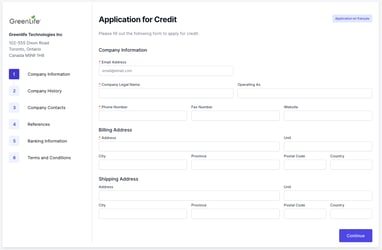 Get started with our personalized online credit application form tool and streamline your customer onboarding process. You can easily customize the form with your company logo and information, and share it through a direct link on your website or sales email. Contact us today to simplify your customer onboarding process.
The electronic signature feature, you can easily collect signatures from your customers and provide them with a copy of the application for their records. Additionally, our system keeps a detailed log of each applicant's name, email address, IP address, and activity timestamps, providing you with valuable information for your records.
Customized Credit Management Portal
Access all the credit information you need for the companies you work with through our credit portal - your one-stop shop. Once your customer has completed a credit application, simply decide whether you'd like to order a business credit report to help you determine the ideal credit amount to grant them. You won't need to worry about printing or storing your credit reports - they'll always be easily accessible for your viewing.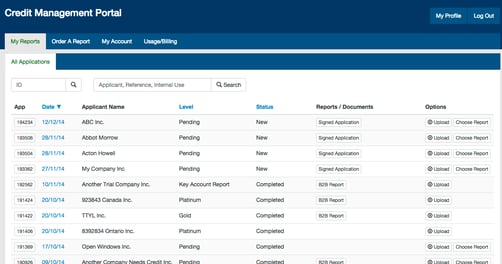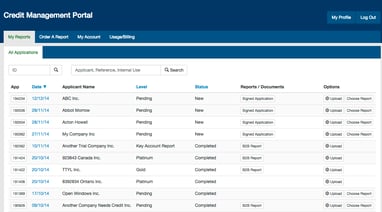 B2B Investigative Business Credit Reports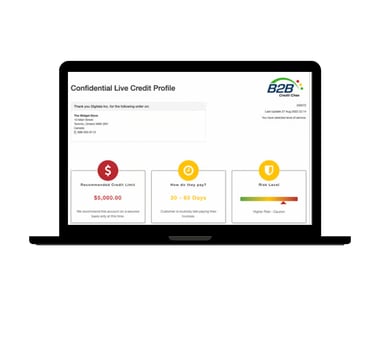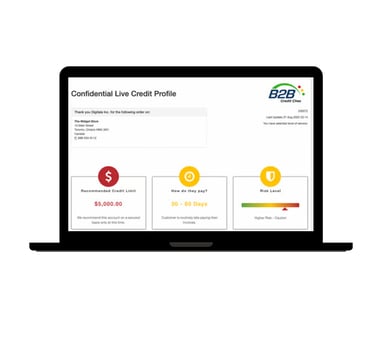 B2B Credit Chex produces business credit reports that are unique from what you may have seen on other database-type reports.
Our reports are:
Clear and easy to understand

Inclusive of detailed credit & financial information

Confidential to your company and are not resold to others
Experience the power of our online application tool and unlock access to comprehensive business credit reports today.
Fill out the form and a B2B Team Member will email you to set up a FREE TRIAL account so that you can test out our service before making any commitments.